My Beautiful Linux Mint 18.1 Serena Desktop With Conky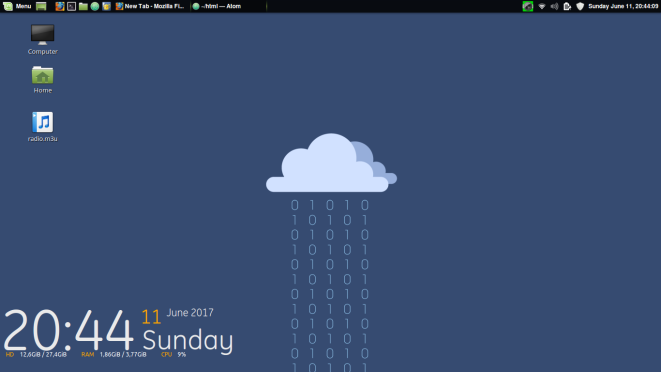 Background
Seeing our desktop with same wallpaper and the same widgets everyday might made some of us get bored. Well, that's not the case with my desktop.
As a daily Linux user and web developer, I want my desktop to have:
Multiple clocks for different timezones
Most updated web browsers
Best text editor (my personal preference is Atom and Geany for secondary editor)
A nice looking so that others would ask what kind of OS I am using.
Fortunately, using Linux Mint I could have everything I need
Multiple clocks for different timezones
Having clients all around the world will certainly needs to figure out what time they're on at some point. We cannot setup a meeting when one of us were at bed time, right?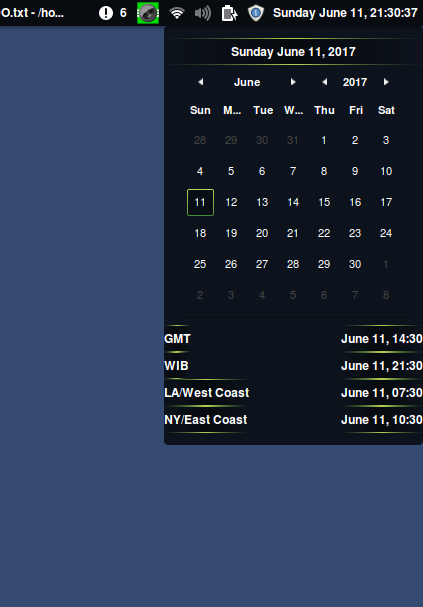 Linux Mint have a number of applets available. For this purpose, I installed "World Clock Calendar" applet. It allows me to have clock as many as I need. My displayed clocks:
America/Los_Angeles - West Coast area: Seattle, San Fransisco, Oakland, etc
America/New_York - East Coast area: Boston, Jacksonville, Miami, Springfield, etc
UTC - Standard time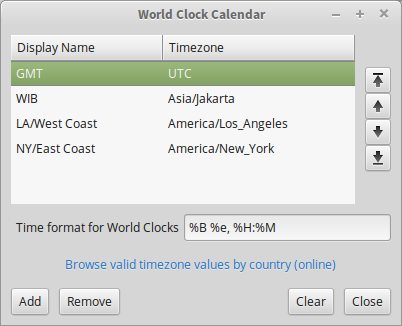 Most Updated Web Browsers
As web developer, I need to test my application with major browsers: Firefox and Chrome. I want to install Safari but apparently it's just unavailable on Linux. It's okay, having two of three is not bad. Linux Mint has Update Manager applet to remind if there's any update on my system. I know this feature might be available on another distribution.
Best text editor
I know Atom is available for some platforms. Its integration with Github is awesome, but may be slow when dealing with large file. That's why I still need Geany for opening large files.
Nice Looking Desktop
Here's what my desktop look like: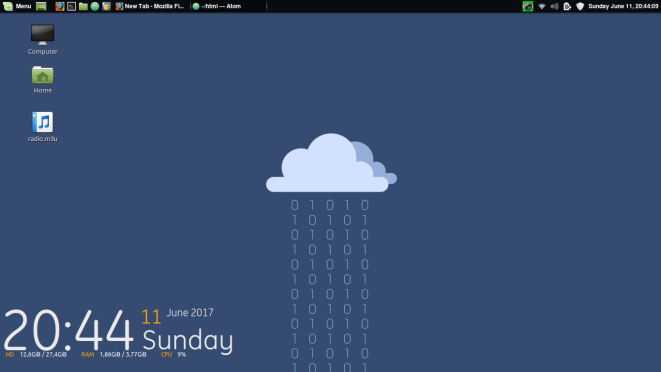 If you curious about the bottom left date widget, it's called conky. You could dig more information about conky here http://www.teejeetech.in/p/conky-manager.html.